Having trouble viewing this email? Click here.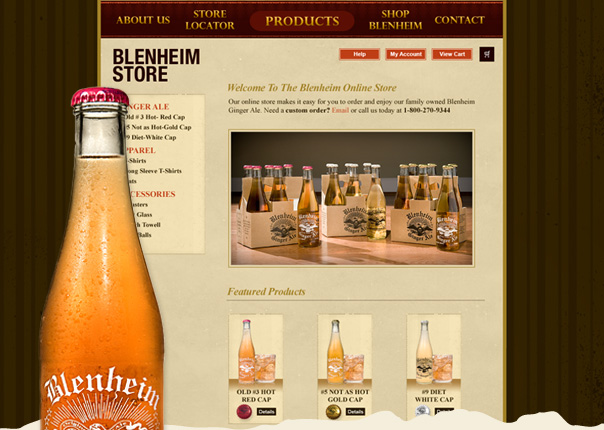 The Old Fashioned Ginger Ale that started in the 20th Century moves into the 21st Century

Blenheim Bottlers is happy to announce our online store is ready and waiting for you. No more searching for the spicy Blenheim Ginger Ale you crave, because now we can deliver it right to your doorstep. Visit Store »

Forward this email to a friend.
If you prefer not to receive the newsletter, please click here to be removed from our mailings.
© Blenheim Bottling Company. All rights reserved
Blenheim Ginger Ale Facebook Page
*|FACEBOOK:LIKE:http://www.facebook.com/pages/Blenheim-Ginger-Ale-Official-Page/170025096900?ref=ts|*